Our friendly cafe is open from 10 am to 12pm on Thursdays with tables inside and out (weather permitting!)
All welcome!
Delicious bacon butties, sausage sandwiches and cheese toasties and hot and cold drinks are available at reasonable prices with reductions for members.
There is a 'Help Yourself' table. We are part of the Neighbourly Scheme to reduce food waste which means Lidl pass on food items to us which have broken packaging or are close to sell by date which would otherwise go to landfill. These then go onto our 'Help Yourself' table for people to take home.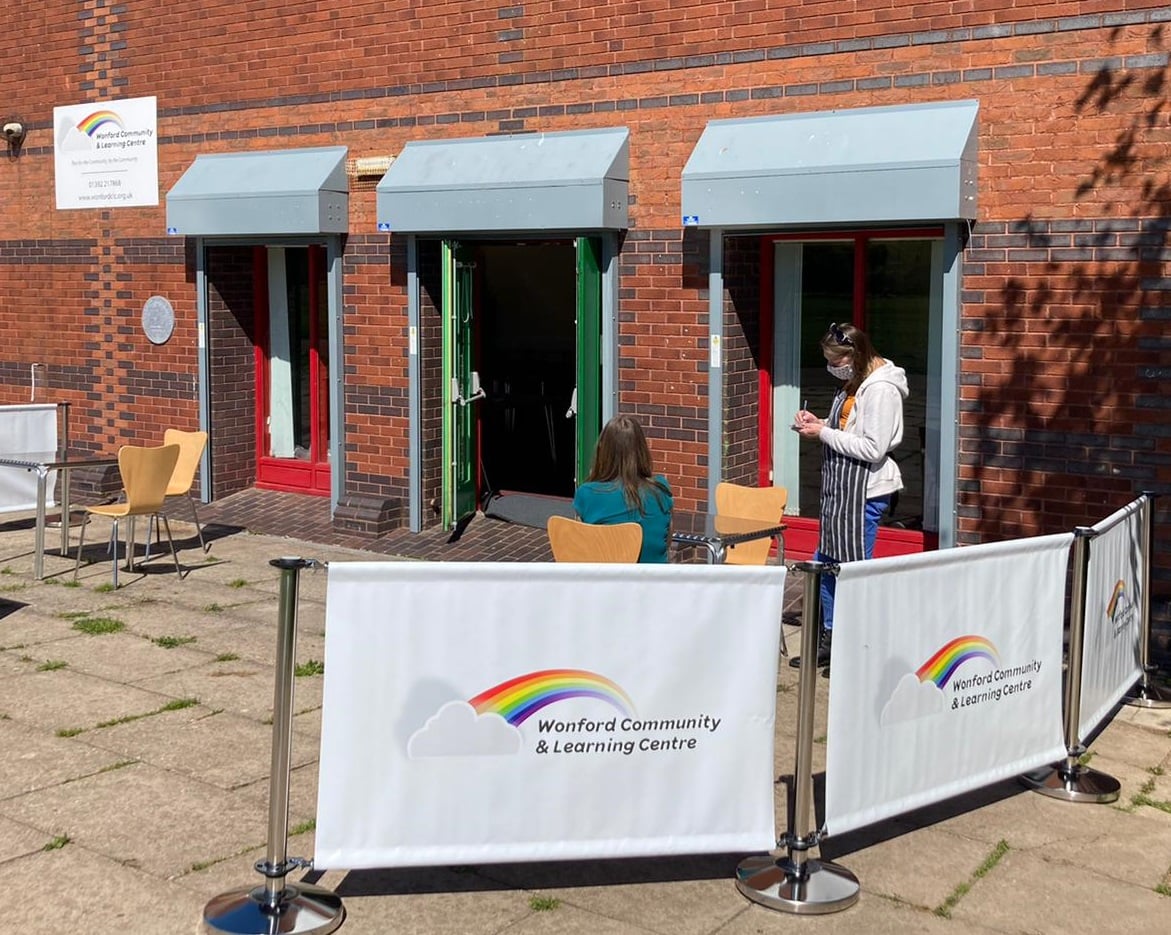 Membership
If you wish to join Bingo or just want to get more involved in the Community Centre activities consider our membership.  £5.00 per person per year.
Benefits of membership
Join in our Bingo Sessions
Join in the activities and trips with our Wednesday Club
10% Discount on bookings for parties and events
Discount in the Community Cafe
Members also have a vote at our Annual General Meeting
Online Booking Calendar
Currently not available, due to Covid19 restrictions, all bookings must be completed by contacting the manager directly, see above for details.