AGM
Annual General Meeting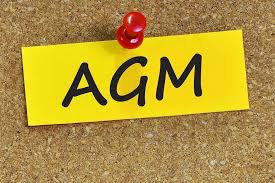 PLEASE NOTE: we have delayed our AGM until March 2021 now due to Covid Restrictions.
Dear Member,
We hope that you are keeping well and staying safe in these difficult times.
The Community Centre is opening in line with Government guidance on lockdown and tiers and with covid-safe measures in place such as wearing face coverings, social distancing and additional cleaning.
This means that some of our popular activities are on hold for the moment – Bingo, Wednesday Club, Community Café and Tea Dance.
We have a new website www.wonfordclc.org.uk where you can keep up to date with what is happening at the Centre.
Because of the limited opening of the Centre all memberships have been extended to the end of March 2021.
The Community Centre is run by volunteer Trustees who decide on policy, plan for the
future and employ staff on behalf of the members. Usually the Annual General Meeting for members is in November but due to the lockdown this wasn't possible.
The Annual General Meeting will be on January 18th at 6pm at the Community Centre, we are hoping that a limited number of members will be able to attend in person but members can also join via Zoom. Please contact us to let us know how you would like to take part. If you are not able to attend in person or via Zoom there will be information on the website which you will be able to comment on or question either online or in writing.
Standing for election as Trustees are Mrs Teresa Hook, Mr Ron Slee and Mr Nigel Dominey.
If any other members are interested in becoming Trustees, please contact the Secretary for details.
We look forward to welcoming you back to the Community Centre in the future and in the meantime we would like to take this opportunity to wish you a happy Christmas.
The Trustees of Wonford Community and Learning Centre Ltd
Membership
If you wish to join Bingo or just want to get more involved in the Community Centre activities consider our membership.  £5.00 per person per year.
Benefits of membership
Join in our Bingo Sessions
Join in the activities and trips with our Wednesday Club
10% Discount on bookings for parties and events
Members also have a vote at our Annual General Meeting
Feedback, Comments and Questions
If you would like to attend the AGM or participate via Zoom, contact the Centre Manager Helen who will take your details and get in touch nearer the time with arrangements for attending.  
Or if you would like to offer some feedback, ask a question then please do drop us an email or phone in to the centre.
Email: wclcentre@outlook.com 
Tel: 01392 217868